A message from the headteacher…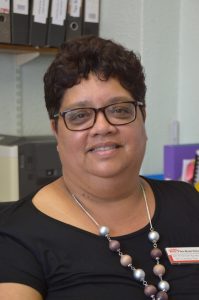 I am privileged to hold the acting headship at Two Boats School. I have taken this on since mid-October 2019, and in mid-March 2020, this position will be taken over by the New Head, Farah Quinn.
The acting role is a challenging but rewarding one, and I am so grateful to be offered this opportunity; and value the support of colleagues, administration staff at Ascension Island Government, School Governing Body, parents and not forgetting our children, who have been co-operative throughout.
It has been a dream of mine to hold such a prestigious position in my career; however, over the years I have encountered many personal challenges which have had a knock on effect with the progression to a higher position. I have been in teaching for the past 35 years and have always been dedicated and committed to the profession and I have had experiences at working at Prince Andrew School, St. Helena as well as attachments to schools in the UK.
Two Boats School is a wonderful place to work, and has been so, for the past 16+ years of my career, and I feel truly blessed to be here.
At our school, we work hard as a team to bring out the best in our children and staff goes through great lengths to provide the right learning environments and resources for them to achieve well.
Two Boats School is part of a small community and values all who supports it in a positive light.
Any queries or concerns that you might have about the school, please feel free to make contact at your earliest.
Ms Carolyn Yon
Acting Headteacher
Latest News!

Hello from Year 2 class and Mrs Angela Yon (ICT teacher).
This term we are learning about using the Internet in our ICT lessons.
Last week and this week we learnt about Blogging.
We took some photos of places around our school and one of a model.  We drafted information to go with the pictures.
Today we learnt about adding a blog to our schools website.
We created a blog with photos taken by ourselves and have also added our information about them.
Enjoy our Blog, from Year 2 Class and Mrs Yon.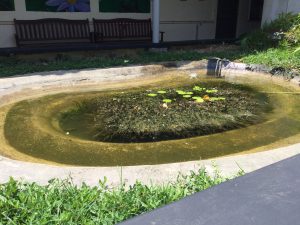 Picture taken by Tanzi.
This is a picture of our fish pond in our school.  There are a lot of little Gobbies and some small orange fish in the pond.  There are lots of green lily pads in the pond as well.
Do you know where our pond is situated in our school?
By Tanzi.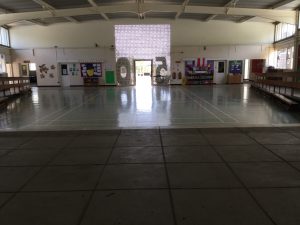 Picture taken by Shae-Lyn.
This is a picture of our huge hall in our school.  Sometimes we have PE in our hall and when it is wet outside we play games in there too.  We also have assemblies in our hall.   What do you think about our hall?
By Shae-Lyn.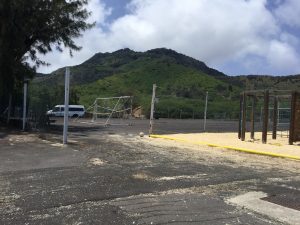 Picture taken by William.
This is a picture of Green Mountain, it is situated near our school.  There are lots of trees, flowers, plants and green grass up on the mountain.  It is very beautiful up there and lots of space where you can play.  Have you been up to green mountain?
By William.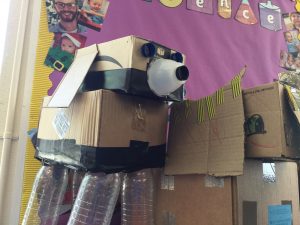 Picture taken by Penny.
Here is a picture of my model I made at home.  it is of a dog and it's name is Fluffy.  I made it out of cardboard and empty plastic bottles.  What do you think of my model?
By Penny.
Read our latest newsletter…